With dozens of clients and hundreds of projects under my wing, I've done a wide variety of interesting work - but much of that work is subject to non-disclosure agreements. Here's some of the public highlights:

I've worked within a bespoke team to plan, research and execute a UX-focused redesign of Intel.com, juggling the interests and priorities of dozens of Intel's business units to produce a modern, quantitatively high-performance customer resource and corporate-wide marketing tool.
I helped build Luftgekühlt, an experiential car culture event centered around a tightly curated list of historically significant or interesting Porsches, both race and street. Four years in and tens of thousands of followers later, the brand keeps scaling up, and I'd humblebrag that the skyrocketing prices for vintage Porsches are partially the result of Luftgekühlt shining a creative light on what makes them so special.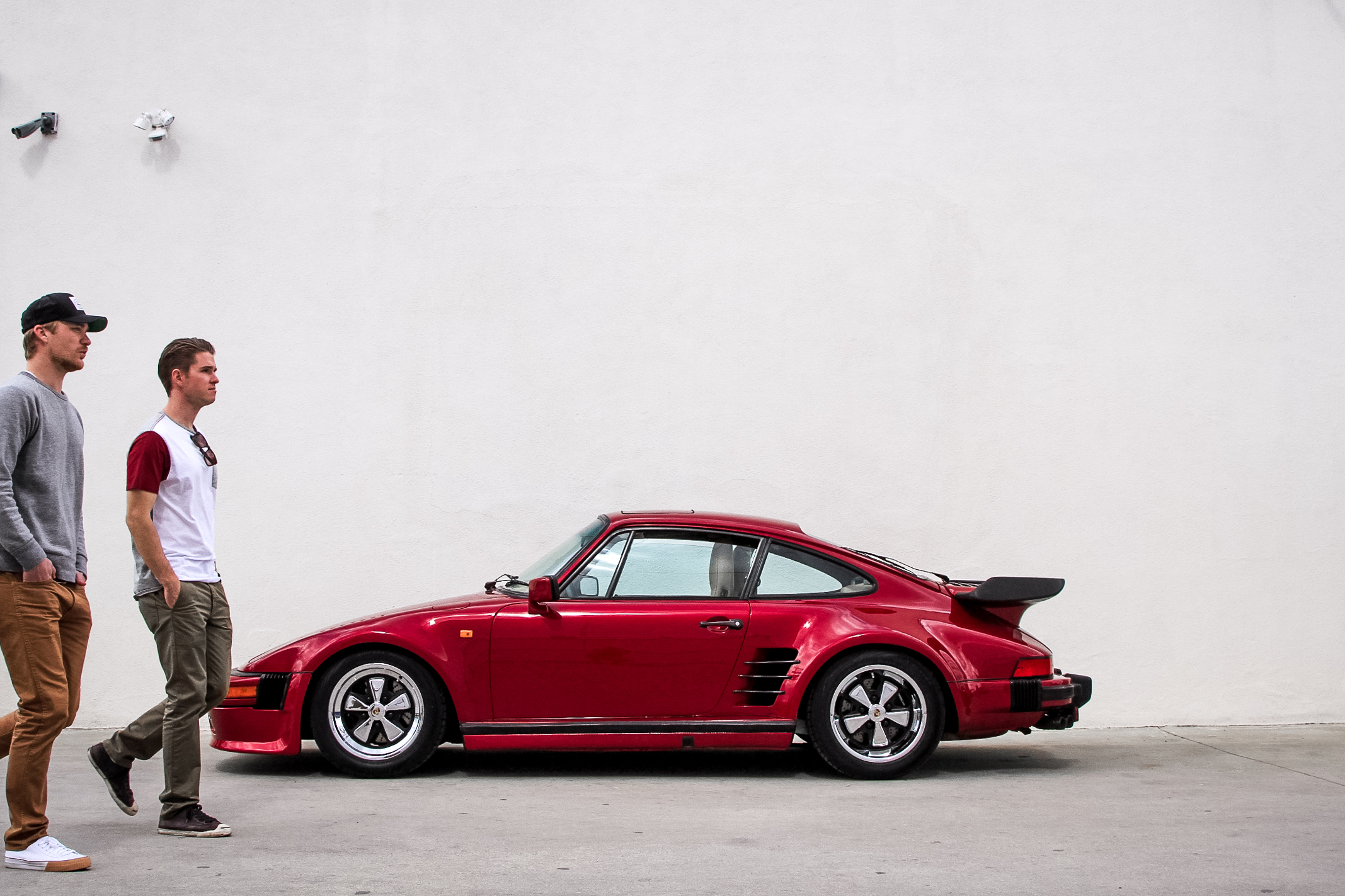 I've managed the business affairs, PR and marketing for one of America's brightest racing stars, Patrick Long.
He's raced for and represented Porsche since 2002; we've worked together since 2003. He's America's fastest Ginger, a close friend, and I remain very proud of the work we've done together over the years.
I've built a distributed digital agency from a gaggle of contractors into a Fortune 500-servicing juggernaut, expanding revenues, contributing to the agency's strategic vision for its own growth and managing client relationships from coast to coast.
I've tapped into the deep creative well of one of America's most astonishing growth industries: craft beer.
I've worked with a number of them, helping them build web presences, define brand identities, communicate about themselves and ultimately, build their followings. Notably, for Lost Abbey (2007 GABF Small Brewery of the Year) and SoCal's cultish The Bruery. While I won't literally work for beer, it's a heck of a fringe benefit.
I was credited for project management in the liner notes of New Kids on the Block's 2011 Album, "Ten".
This development came approximately 15 years too late in life to have what I imagine would have been a tremendous effect with the ladies.
With my close friend John Corrigan, I managed a fantastic interview website called Travels of John.
Over two years and change, I interviewed Angelo Dundee, Eric Greitens, Peter Brock, Troy Lee, Hank Steinbrenner, Jeff Zwart and perhaps most mind-blowingly, one of the Lost Boys of the Sudan, Jakoma Machok. To this day, speaking with these people and artfully editing our conversations into legible prose remains one of the great professional satisfactions of my life.
I bootstrapped a marketing plan for a first-time author's maiden book, then sold it to Simon & Schuster.
Sam Benjamin and I built a brand, promoted like crazy and pitched our asses off, grassroots-style, for his book Confessions of an Ivy League Pornographer. Simon & Schuster bought it, then published it and sold it nationwide - I found out this news with the below handwritten note jammed into the doorframe of my house one day. Sam's still a close friend and has gone on to write and publish, with his girlfriend, a fantastic book called The Hippie Kama Sutra. I strongly recommend you buy it.
I've worked with the most dangerous department at Stanford, despite graduating college with a 2.4 GPA.
We built a brand identify for the Revs Program at Stanford, built a couple of really interesting websites and built an expressive system of print templates for their quarterly (and excellent) Revs Bulletin.
There's a lot more, too, and I'll add more as time goes on. Hopefully the point is conveyed: marketing is weird and various, and my network and I have got the chops to handle an enormous variety of different work. Always with consideration, dedication and a commitment to doing great work, interestingly.